2017
June
Congratulations to Susan on her successful M.Sc. defence, and Dino on the first paper from his thesis (https://doi.org/10.1016/j.aquatox.2017.05.015)!
May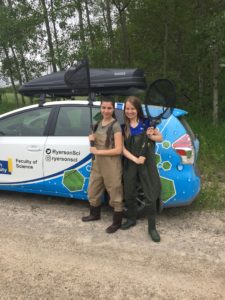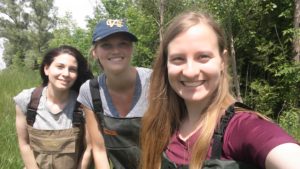 Undergraduate Lucy Santos (at left with Mary in the field with the snazzy Ryerson Faculty of Science field vehicle) returns  to the lab for a second summer as a NSERC USRA, and is joined by undergraduate Jamie Nguyen (at right with Mary and Keira in the field) as part of the Ryerson Undergraduate Research Opportunities (URO) program.
2016
November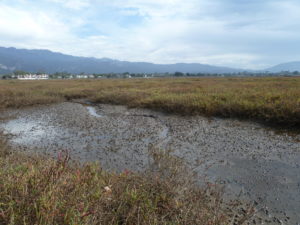 JK returns from a too-brief sabbatical visit (https://adventurescienceblog.wordpress.com/) with the Parasite Ecology group at the University of California Santa Barbara headed by Armand Kuris and Kevin Lafferty to work in the Carpinteria Salt Marsh.
September
The Koprivnikar lab welcomes new graduate students Mary Balsdon, Ben Schultz, and Keira Mckee.
August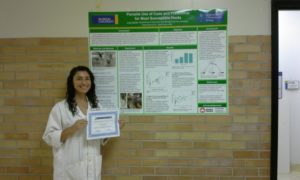 Congratulations to Dino, Ferris, and Marin on their successful MSc. defences, postdoc Katie O'Dwyer on her new position at the Galway-Mayo Institute of Technology in Ireland, and NSERC USRA Lucy Santos on receiving the award for outstanding poster in Environmental Sciences at the annual Ryerson Chemistry and Biology research symposium!
May
Susan receives an honourable mention for the CAS Lindsay Prize for best oral presentation in the Parasitism, Immunity, and Environment section at the annual meeting of the Canadian Society of Zoologists.